What Makes an EDC Flashlight Tactical for Self-defense?
Cyansky Light 0 comments
A EDC tactical flashlight is a great self-defense gear. There are numerous tactical lights on the market. You may be foggy or even cheated to buy one improper tactical flashlight. So before shopping, you need to know what makes a best tactical flashlight for your everyday carry. Let's explore now.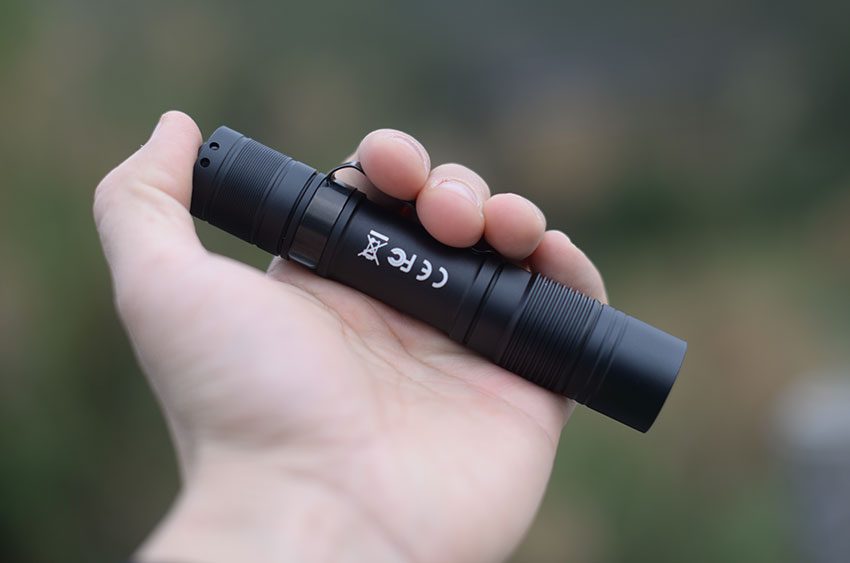 Palm-size
Even if it's necessary, you don't want to take a heavy tool always in your hand. You want something small enough and lightweight to carry in your pocket every day. Your tactical flashlight should be similar to the size of your palm.
High Lumens
At least 120 lumens of light output is recommended. If you want to make yourself safe enough, you need one high lumen tactical flashlight for effective self-defense by identifying and blinding the disoriented attackers. Anything less than 120 lumens just won't get the job done, or even make you under dangerous conditions.
Easy Operation
There are many flashlights on the market that need a little time to adjust to the useful tactical mode in an emergency situation, which is late for your safety. Keep operations simple and easy. Many tactical flashlight manufacturers has considered the user experience and supply the much more convenient EDC flashlight for self-defense. But if you buy one interesting and complex tactical flashlight, learn and master how to operate before taking it out.
Waterproof
You want a flashlight that will work in any situation, no matter it's sunny, rainy, snowy, and so on. Get a flashlight that's waterproof, or even weatherproof so it will work in bad weather conditions.
Rugged Construction
The EDC tactical light is used for lots of operations, or even drops onto the ground casually. Look for one made from hard anodized aluminum. It's a tough, yet light metal. Also, make sure the metal on the flashlight is machined so that it's easy to grip. Not only for combat in an emergency, but being impact resistant. You don't want to drop your tactical flashlight when you need it most.
LED or Incandescent
LED tactical flashlight is preferred because incandescent bulbs break easily when dropped and its lifespan is limited. While LEDs can withstand a beating and features long life. Incandescent bulbs also aren't very energy efficient. You'll burn through bulbs and flashlight batteries faster than you will LED lamps.
 Shop the EDC tactical flashlight now.