What are the best LED lights for camping?
Cyansky Light 0 comments
If you think camping is just for fun, you need to camp more. Think about what you can benefit from camping: fresh air, socialization, exercise, sunrise, spiritualization and meditation, etc. While, during the camping, you have to spend the whole night in the dark. Unlike city streets, most camp sites are completely dark or in low light environment.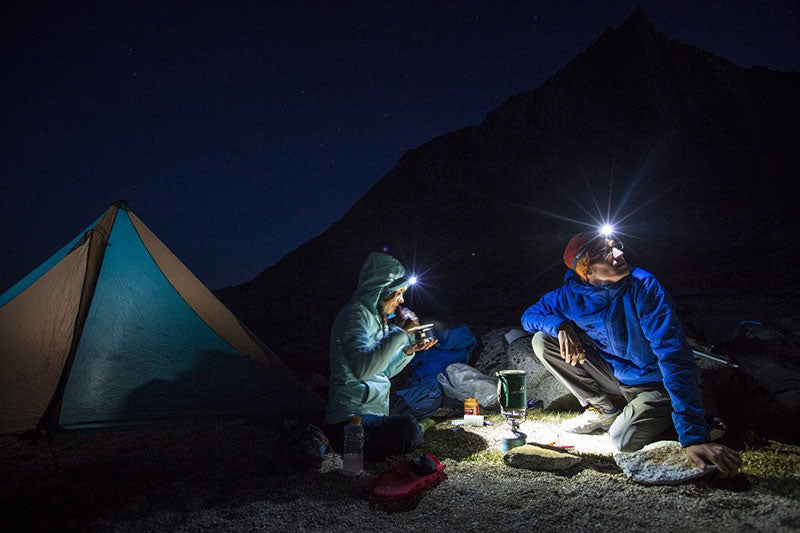 Therefore, a good camping light is one of the most important gear you have to bring.
When choosing the right camping light —or any light source—for a camping trip, there are a number of factors to consider, including your lighting needs, portability, durability, and battery life. What are the best LED light for camping?
There are several types of camping light available for camping because of varying camping needs.
Lanterns
These hand-held beautiful lanterns are necessary for car camping when you want a nice atmosphere. Lanterns create a vivid lighting modes, illuminating a beautiful ring around themselves. Without putting too much light in any one direction, they are a pleasant light that won't your eyes.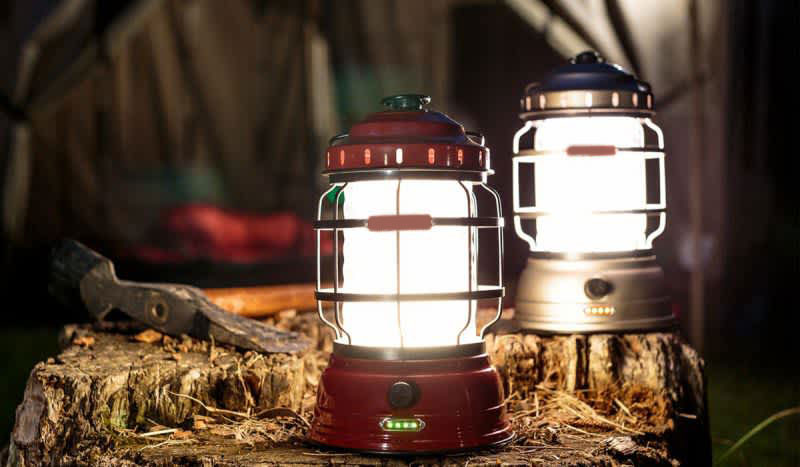 They come in a variety of styles, from classic oil lanterns to modern, LED lanterns and solar-charged inflatable lanterns. These are excellent for hanging up to beam a harmonious mode onto your entire area. While the LED lantern is still the most popular type.
Main features of a LED lantern should be:
High power Li-ion battery

Light-weight and easy hanging-up

Small size after collapsed

Waterproof
Handheld LED Flashlights
Handheld LED flashlight are usually what comes to your mind when you first think of a flashlight. The compact and portable LED flashlight provides a precise beam with a simple move of the hand for camping.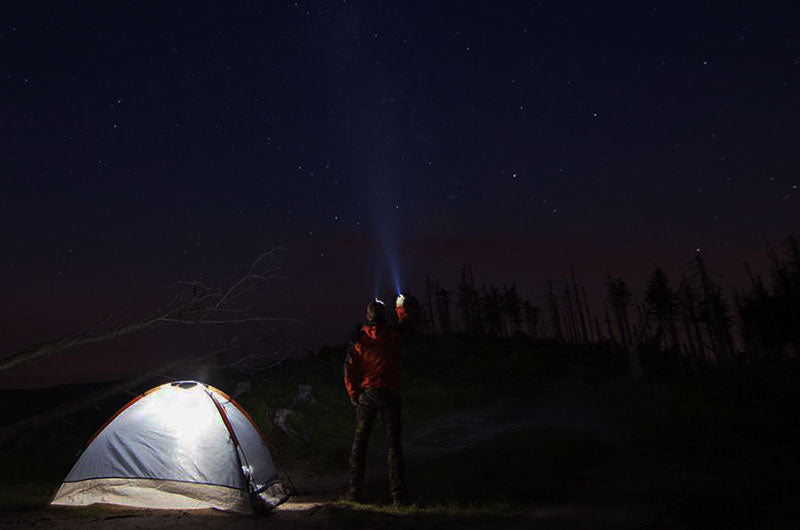 Handheld camping flashlight are the most used, which also makes them the most affordable. You can pick up plenty at the close brick and mortar stores or purchase them online. If you want to free your hand to prepare a meal, put up a tent, or start a fire, just try to hang or fix it with lighting direction towards you.
The features a handheld camping flashlight should be:
High power Li-ion battery;

More than 1000 lumens;

Compact and portable;

Holster or clip for easy carrying;

Waterproof
LED Headlamps
Headlamp technology has considerably developing fast in recent years and so the LED headlamps is becoming one of the most popular camping light. With comfortable headbands and compatible options, LED headlamps free your hand, giving the best user experience in this aspect.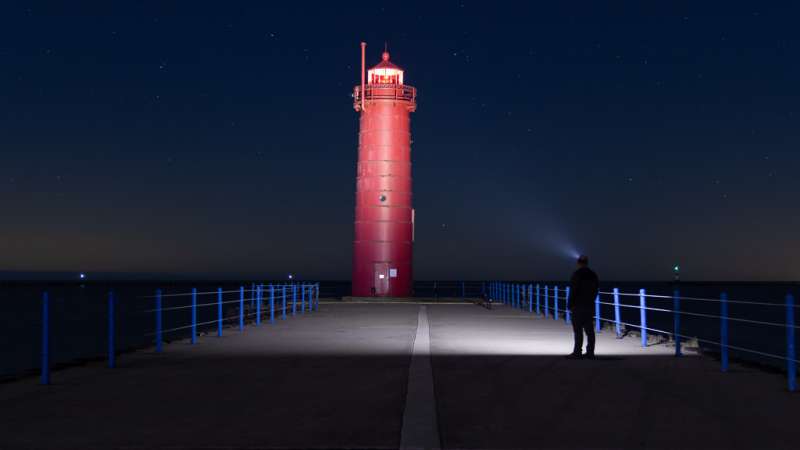 A hands-free LED headlamp opens a realm of possibilities. Many users enjoy headlamps because they focus the light in their direct path with your head moving. Headlamps enable you to get the light you need without disturbing others who may be enjoying their dark evening.
The features an LED headlamp for camping should be:
High lumen for your night operation;

Long beam white light and close warm light;

Easy to adjust the up-and-down angle;

Appropriate headband.
Final Thought
It's not must that you have to take this type of camping light or that type, sometime you don't need to take too many activities or the activities don't need too much bright environment. It's based on your need but choose the best light for camping for your real purpose.