Tactical Flashlight —— Legal Tool for Emergency and Self-defense
Cyansky Light 0 comments
Having a flashlight is important for you to go night walking, camping, hiking, climbing, and so on. You know the importance of having a good flashlight for night activities. When it comes to lighting options that are also used for emergency coping and self-defense, tactical flashlights are a great option.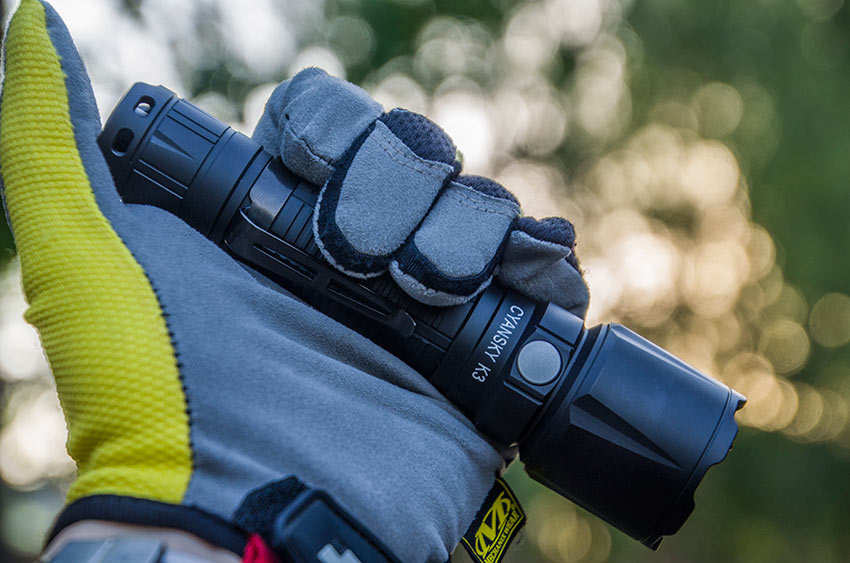 What is a tactical flashlight?
Generally in our mind, tactical flashlights are specifically designed and intended to be used by people of service like the military, police, search and rescue and any other type of security or law enforcement institutes, which are the higher-durability, damage-resistant metal housing, longer-lasting that the ordinary flashlights. They are more compact and made of sturdy, military-grade materials to ensure maximum durability.
Is it legal to take the tactical flashlight for personal use?
Even if you're not working in the military or police, and don't own a handgun or pocket knife, a tactical flashlight can be your one of the best gear for emergency self defense. They are perfectly legal and can be carried into places like theaters, offices, airplanes, and other places where firearms are not allowed.
Tactical flashlights serve as a defensive tool. For example, you can use them to blind assailants or signal for help during emergencies. Other tactical flashlights are also fortified enough to be used as a blunt weapon. We'll talk about more about how to use a tactical flashlight for emergency or self-defense.
What makes a good tactical Flashlight?
With plenty of market options, choosing a tactical flashlight self-defense may be not a easy job for you. Here are a few factors you should pay attention to when choosing a decent tactical flashlight:
Brightness is the first matter you need to take care of because you want to make sure your flashlight can blind a would-attacker or opponent in addition to general illumination. The light brightness you need will be relative to the situation.
It's a matter of your health and safety so you don't expect it to drop at the right time you want to use it. So the durability is one fundamental consideration.
A versatile flashlight tactical can help with general lighting and extra tactical uses when an emergency happens. For example, you want to break the windows and survival from the car, or you have to combat when an opponent taking eyes-protection measure attacker. Then the rigid head on the tactical flashlight is necessary to help with this it.
A tactical flashlight is not only used on a sunny night and sometimes it may drop into waters. So waterproofness is an elemental factor. IP68 is the highest waterproof level and you can choose the IPX8 hunting torch with dust-proof function.
Li-ion battery is still the first choice for the tactical LED flashlight. A compact size Li-ion battery is 10 times the power storage of standard alkaline batteries and long-lasting for your night activities. Of course, you won't throw away your battery after the battery runs out once. So choosing the rechargeable Li-ion battery for the hunting flashlight is perfect.
A heavy flashlight is surely not good for everyday carry. You may want to put the tactical flashlight into your pocket, your handbag, your backpack, and so on. You just want it as small as possible. Thus, the tactical flashlight for personal use should be compact and portable for carrying and using.
Cyansky Light provides LED tactical flashlights with high-performance but reasonable prices. They are perfect for professional uses by military or police but still legal for your personal use.
If you are the fan of night adventure, the long beam K3 flashlight is perfect. If you want the flashlight bright enough, the P25 flashlight works outstandingly for you. And if you want an easy-handheld pocket flashlight but still functional, choose the P20 plam-size flashlight.