New Titanium Flashlight for Better User Experience
Cyansky Light 0 comments
Most of us would like to have a cost-effective LED flashlight for everyday carry. The features of the flashlight are appreciated if it is shelled by the titanium material. Cyansky Light has issued one —— M3 titanium flashlight, which is an ultra-durable, compact, and powerful titanium EDC flashlight with an extremely grid body.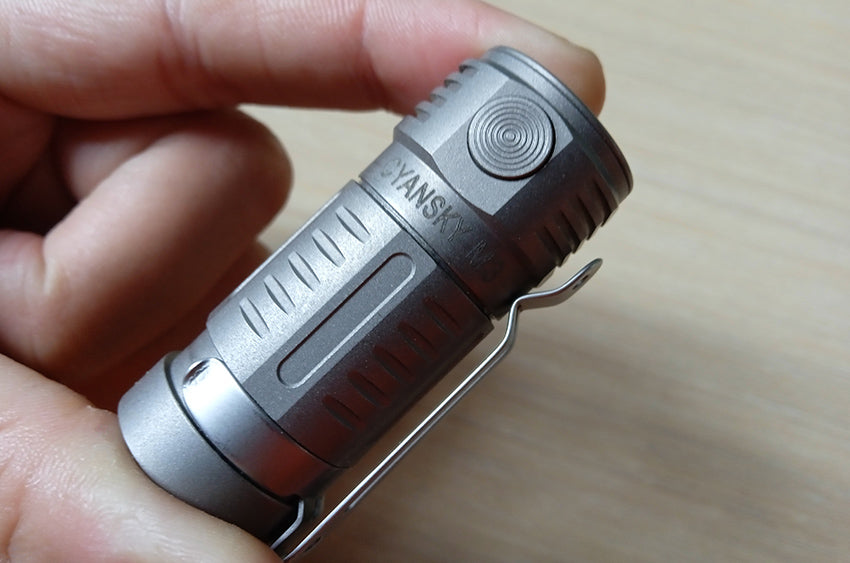 The Cyansky M3 is shelled by the extremely tough TC4 titanium material. The EDC light is really small (Actual size: 2 inches length * 0.8 inches diameter) to leave impressions that how cute it is, no matter for kids, or adults. But it is not covered by the high performance —— maximum of 700 lumen output and 73 meters beam distance.
4 Mode plus Strobe
The M3 features four modes from low, med, high and turbo for different situations, like reading, camping, hiking, and self-defense. You don't worry about if it will add weight to your hand, pocket, shoulder bag or backpack, because it is only 51g for the light including the battery, very portable for everyday carry.
Rechargeable Li-ion Battery
This is approved by most of users, The M3 titanium torch light is coming with a 700mAh 16340 Li-ion battery rechargeable with a Micro-USB port, and you can take the lightweight compatible CR123A batteries if you are planning for a long night use.
Safe Use Protections
The intelligent circuit design ensures multiple protections of the titanium flashlight, from lighting mode management, temperature control, charging protection and low battery warning. So you don't worry about it drops because of overcharging or over-discharging.
Adapt To Harsh Environment
Thanks to the TC4 titanium body, 2-meter impact resistance, IPX8 waterproof (2-meter Submersible) and works under -30~50 centigrade environment, this titanium EDC flashlight can work in the harsh environments.
One Switch Design
The M3 titanium flashlight is equipped with one side switch and doesn't protrude much at all (about 0.2mm). This helps prevent accidentally turning it on if the hard thing presses the button in your bag.
New Titanium Flashlight
Cyansky Light received the optimized solution because they can't find and touch the switch in the dark last month. So we issue the ECN of the flashlight button and make the update. The new M3 titanium flashlight features larger size with CD pattern. Let's see how it goes.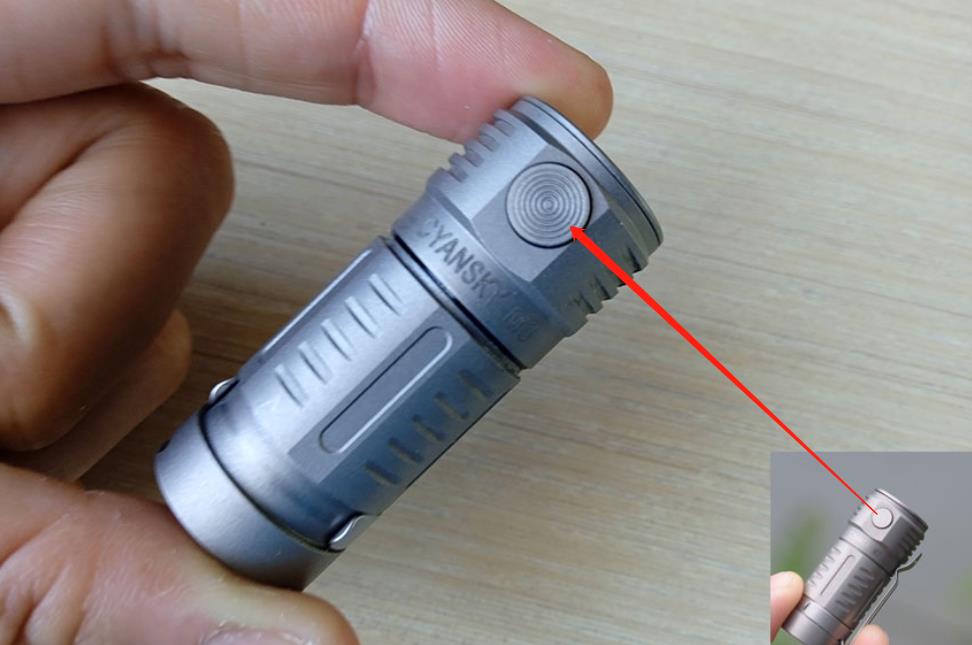 What do you think of it? Come to buy titanium flashlight at cyanskystore.com now.