3000 lumens or 1600 lumens? Cyansky Best tactical flashlight
Cyansky Light 0 comments
Do you still keep the idea that the higher lumens, the better for an LED flashlight. Actually not. Many of you have learned about that Cyansky Light has issued two featured tactical flashlight —— Cyansky P25 3000 lumens tactical flashlight and K3 1600 lumens tactical flashlight. We'll take these two models as the sample about this.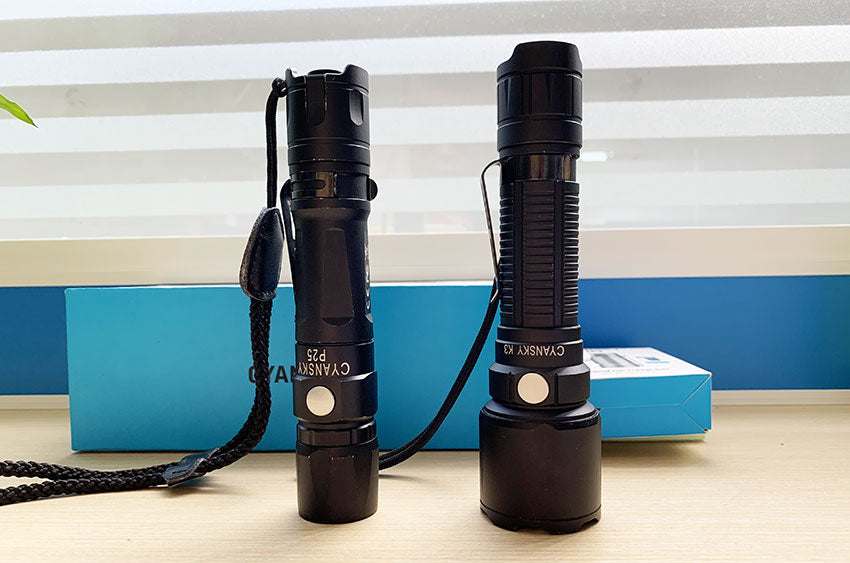 Best Tactical Flashlight
The Cyansky K3 and P25 are very similar in size and both feature tactical tail switch and brightness changing switch. Both of them are powered by the 21700 5000mAh rechargeable Li-ion battery. The intelligent circuit design and aluminum alloy with an anodized finish allow them for working in the harsh environments thanks to the feature IPX8 waterproof, 2-meter impact resistance and -30-50 centigrade working temperature. But what's the difference? Is the 3000 lumens LED flashlight much better to go with you?
Cyansky P25 3000 Lumen Flashlight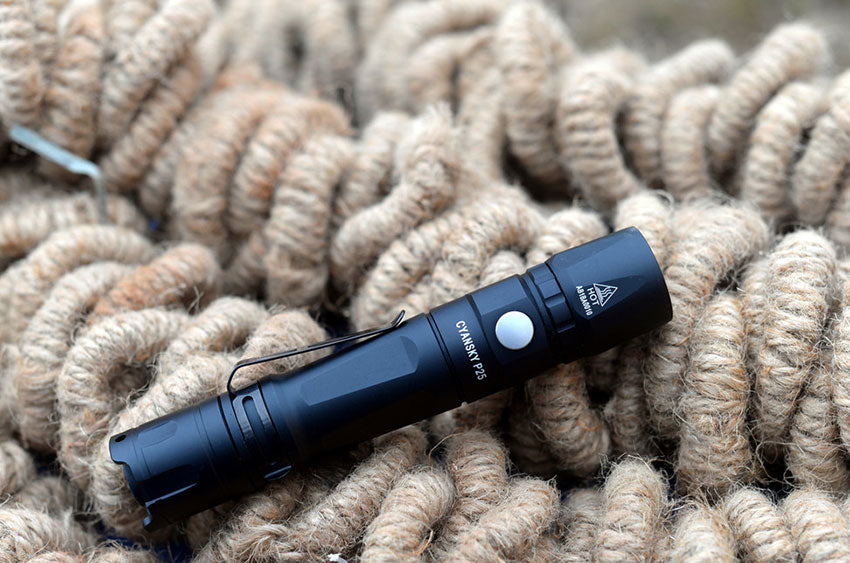 Equipped with a CREE XHP70.2 LED, CYANSKY P25 is a super bright compact tactical flashlight with a maximum of 3000 lumens. The tail switch can be momentary-on for tactical use such as blinking the attacker or sending signals faraway. The side switch controls the 4 output modes changing and strobe mode, good for use in various situations based on your brightness requirement.
Cyansky P25 flashlight features a flood beam with a wide-angle but a closer distance at a maximum of 192 meters. Sized with a 5.8 inch length, P25 is compact for personal everyday carry tactical use and outdoor rescue in the dark.
Cyansky K3 1600 lumen Flashlight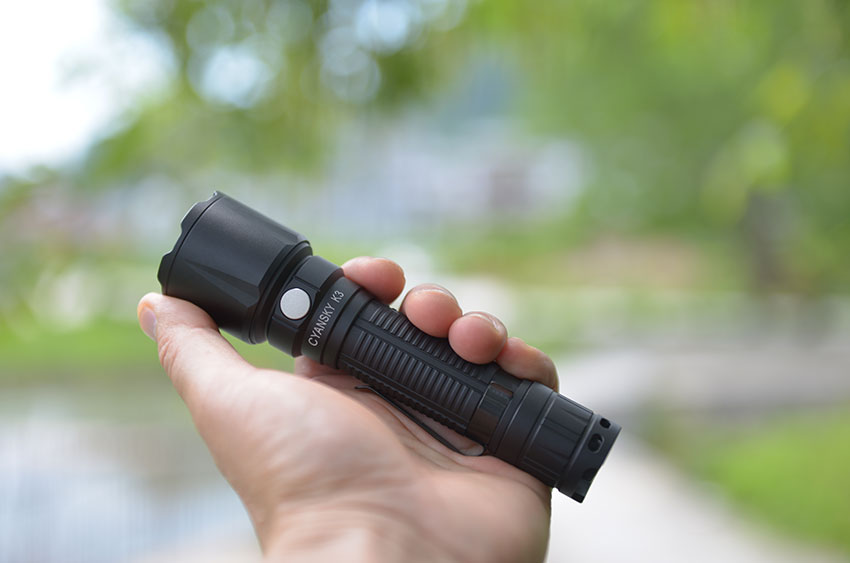 CYANSKY K3 is a super long-range tactical flashlight with a maximum of 600-meter beam distance but focused light. It's the first flashlight equipped with Luminus SFT-40-W LED. The zirconium bezel equipped on the K3 tactical flashlight helps you easily handle close combat and break windows in an emergency.
With 5.94 inch size, the 600-meter long range tactical flashlight is specially designed for police and military searching, rescuing and law enforcement. Additionally, the optional gun mounts and remote switch can fully meet your tactical needs in different scenarios.
Cyansky P20 Outdoor Flashlight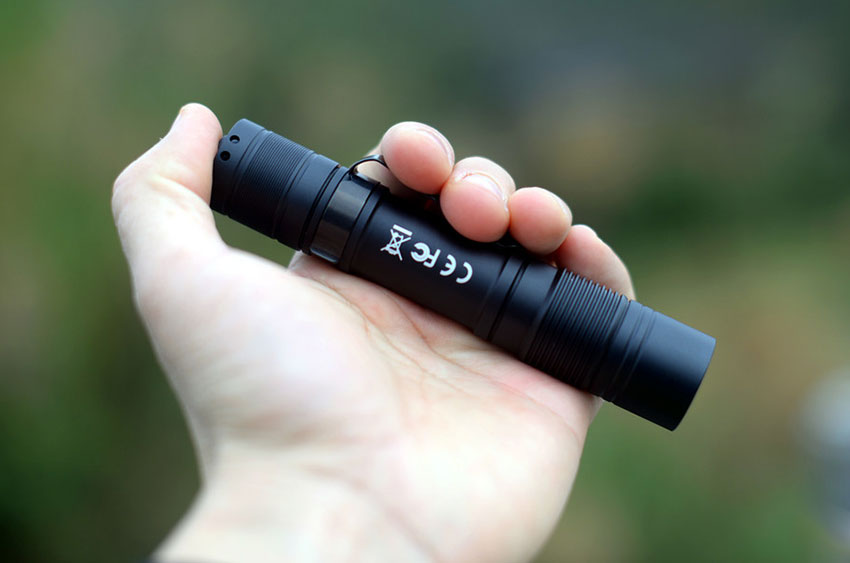 Why is Cyansky P20 here? Featuring a more compact size with only 5.24 inch, Cyansky P20 LED flashlight can help you a lot in the tactical situations because of the tactical momentary-on, four brightness levels changing with strobe mode, as well as its outdoor lighting functions. The P20 tactical flashlight is more economical with medium brightness but still 240-meter beam range.
Final Thought
It's not a must you have to make the choice between the Cyansky P25 and Cyansky K3, which are both for police and personal tactical use, or Cyansky P20 is not good because it's cheaper. It depends on how will you use the flashlight and its application environment. Now Cyansky Light offers 20% high discounts for the three model tactical flashlight with the coming Thanksgiving Day and Black Friday. Take action to save money now.